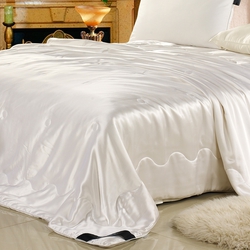 Summer Silk Covered Silk Comforter
US$ 414 ~ US$ 541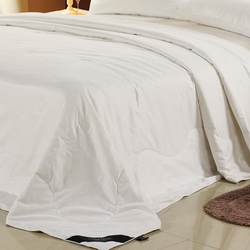 Summer Cotton Covered Silk Comforter
US$ 197 ~ US$ 297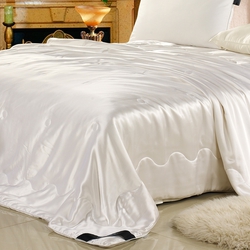 All Season Silk Covered Silk Comforter
US$ 428 ~ US$ 573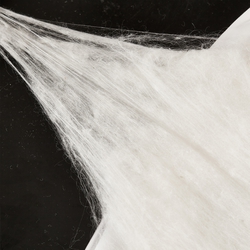 All Season Cotton Covered Silk Comforter
US$ 248 ~ US$ 353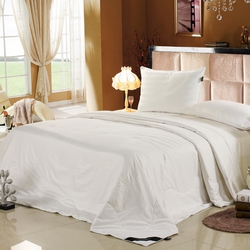 Combination Silk Comforter
US$ 415 ~ US$ 585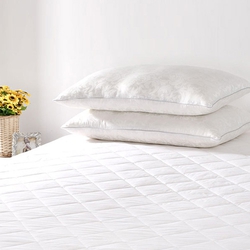 Silk Filled Mattress Topper
US$ 140 ~ US$ 240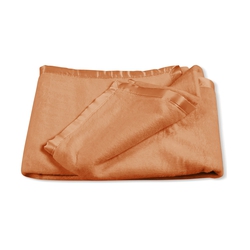 Silk Blanket
US$ 175 ~ US$ 235
Lily Silk 100-percent pure silk comforter is made by hand using Natural Grade A Mulberry Silk. This high quality silk duvet comes with three different shells, named: cotton shell, silk shell and silk jacquard shell to equal all demands from you. Our 100 natural and soft silk quilt sets are in twin, full, queen, king and cal.king.
Lily Silk Fitted Comforter is made by hand using Natural Grade A Mulberry Silk which is layered in a criss-cross pattern to create a strong and durable filling. We tack the filling to the hem so you never need worry about bunching, cold spots or shakedown in the morning. The Lily Summer Comforter and Fall Comforter can be fastened together as a combination comforter.
Similar to Lily silk duvets, each of our silk filled mattress toppers is hand filled layer by layer with 100% naturally long mulberry silk floss and being cased in a 350 thread-count pure soft cotton sateen exterior, enabling the topper to breathe against your skin.
Combination Silk Comforter that has two comforters can fasten together. Create a winter comforter by buttoning together summer comforter and fall comforter to make a all year round solution.