ABOUT -
In order to better meet our customers' requirements, one year ago, our team commenced to design and develop the most comfortable silk bra, with the aiming to make you more confident and true at every moment.
After rejecting one style after another, we finally formed and created the most ideal bra, which carries a mission to become a better you.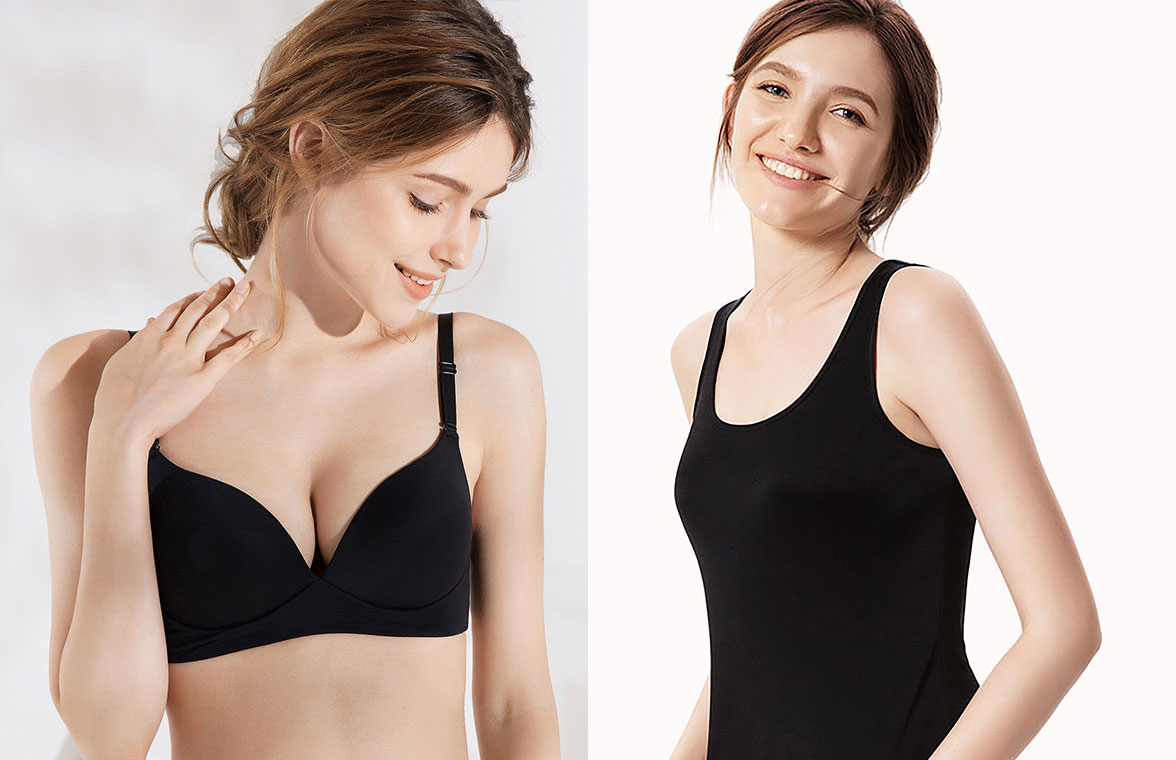 Silk Bra
Perfect-Fitting Bras For Every Moment
How To Measure Bras?

1. Stand in front of a mirror with a tape measure. Be sure to wear a bra that fits you well.
2. Pull the tape measure around your chest, just below your underarms. You want the tape measure to be firm against your body, but not squeezing you. This measurement is your band size. If you get an odd number, round up.
3. Now measure loosely around the fullest part of your bustline.
4. Your band measurement subtracted from your bust measurement will give you your cup size. Just find the right number on this bra size chart.
How Do You Put On Your Bra?

1. Put your arms through the straps.
2. Clasp the bra in the back.
3. Clasp your bra in the front or side.
4. Choose your tightness setting.
5. Bend down to help move your breasts into the cups.
6. Fill the cups with all of your breast tissue.
7. Repeat the same process with your other hand and another breast.
This bra is incredibly comfortable, super soft, moves-with-you fit.
BUY 1 GET 1 50% OFF
Underwear
Durable, Soft Yet Breathable