Lilysilk Affiliate Program

About Lilysilk and Our Affiliate Program
Lilysilk.com is a fast-growing online retailer which specializes in selling 100% silk products including luxurious silk bedding sets, comforters, pillows, pillowcases, drapes, sleepwear for both men and women and popular silk accessories. Our products are all certified to OEKO-TEX standard 100 and chemical-free. We provide international FREE SHIPPING on orders over $50 and a 60-DAY return & exchange money guarantee. LILYSILK has built connected offices in the USA, UK and in Japan.
Lilysilk is here to establish a long-term win-win business partnership with you. You don't have to spend any money on the Affiliate Program, but to join thousands of others who are earning a great commission by promoting Lilysilk products, hot deals, coupons and banners on their social network sites, unique websites, magazines... Lilysilk Affiliates benefit a lot from our global network of high-quality products, attractive promotions and the best customer service. Join us and promote Lilysilk to your readers, followers, family and friends, you'll make more money!
How it works?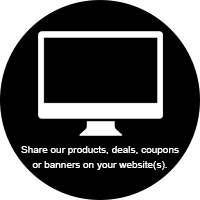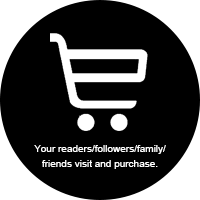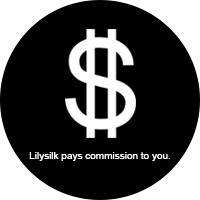 What Can Lilysilk Affiliates Benefit From The Program?
> Up to 12% commission on all sales.
> Comparatively higher commission that you will earn because of the high-quality & luxury silk products we're selling.
> Special monthly bonus.
> 60-day tracking cookies
> Weekly/Monthly newsletter – keep you informed of all the latest data feeds, deals, coupons and banners.
>Real time reporting and sales tracking-help you review your performance and commissions clearly.
Lilysilk Affiliate Program Platforms
How to Join Lilysilk Affiliate Program and Start Promoting?
1. Create an account / log in on Shareasale, Linkshare or Affiliate Window as publishers (or affiliates).
2. Search for Lilysilk Program with our Merchant ID (48228 on Shareasale, 39662 on Linkshare, 6319 on Affiliate Window ) and apply immediately.
3. When approved as one of our affiliates on the platform you chose, please find our deals, coupons and banners and start promoting them on your website(s).
4. After your visitors visit your link(s) and purchase on Lilysilk, the platform will record the sale(s) and Lilysilk will pay the commission (starting from 5% to 12%) to you.
Click to view images instruction!
Apply online now or contact affiliate@lilysilk.com for further help!