ABOUT -
For a long time, people define real cashmere as an expensive product, or tend to think cheap cashmere perhaps just a fake product with poor quality?
Aiming at offering the most satisfying purchase experience to our customers with high-quality products, LILYSILK wants to seek for a change of the game. With dozens of time of proofing and testing, the most comfortable cashmere knits reach public attention.
Why Cashmere-the "jewel of fabrics"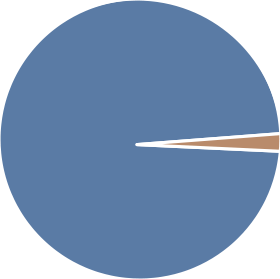 0.2%
The output of cashmere is very scarce, only 0.2% of that of global animal fibers. It's often priced by grams and is considered as "soft gold" due to its high quality and excellent feature.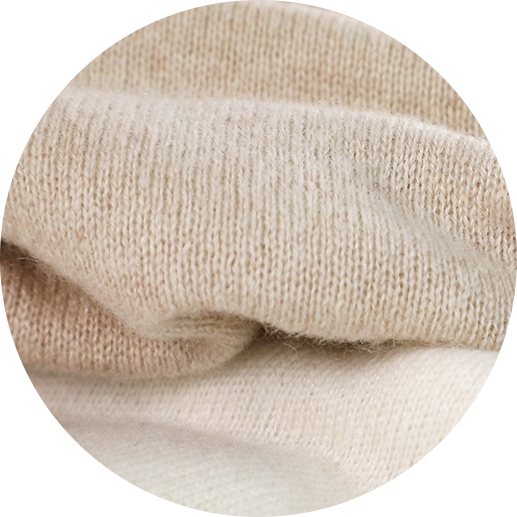 1 SWEATER = CASHMERE FROM 5 GOATS.
Generally, the fiber is harvested by combing the hairs from goats. A mature goat produces 40g cashmere annually. To complete a cashmere knit sweater needs cashmere from 3-5 goats.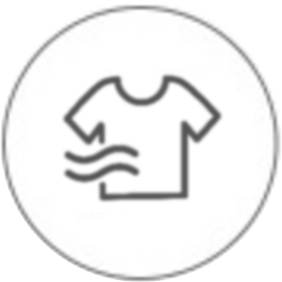 SOFT AND COMFORTABLE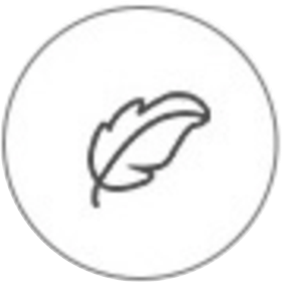 LIGHT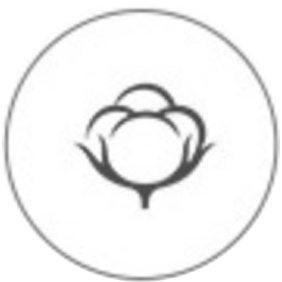 FLEXIBLE AND ELASTIC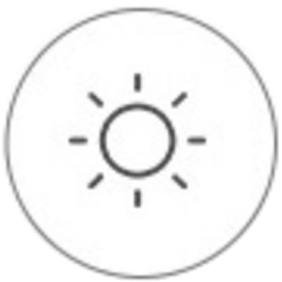 WARM
.Fibers have well distributed length and thickness, and low density;
·Cross section with a regular circular shape;
.Can be worn comfortably against the bare skin
·Rich and smooth surface
·Lightweight and comfortable to wear
·Exquisite hand feel
·Cashmere is naturally elastic and resilient (bounces back quickly), it does not shrink when washed correctly and will retain shape.
.Due to its natural curling feature, the cashmere fiber can effectively prevent the influx of cold air, 2-3 times of warmth compared to that of wool.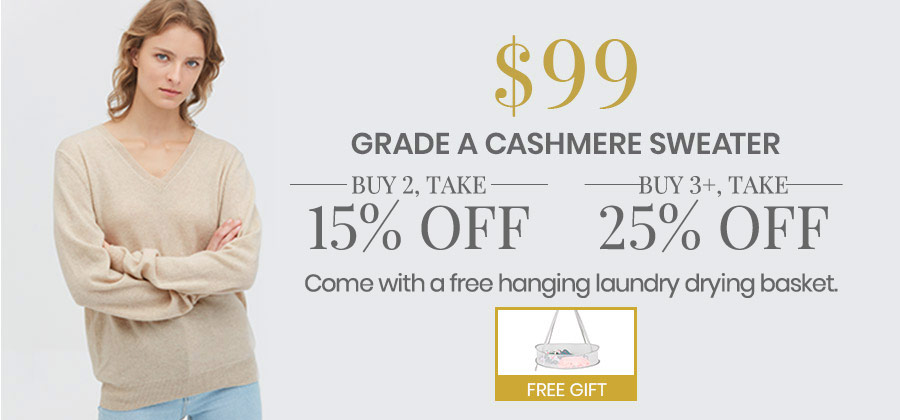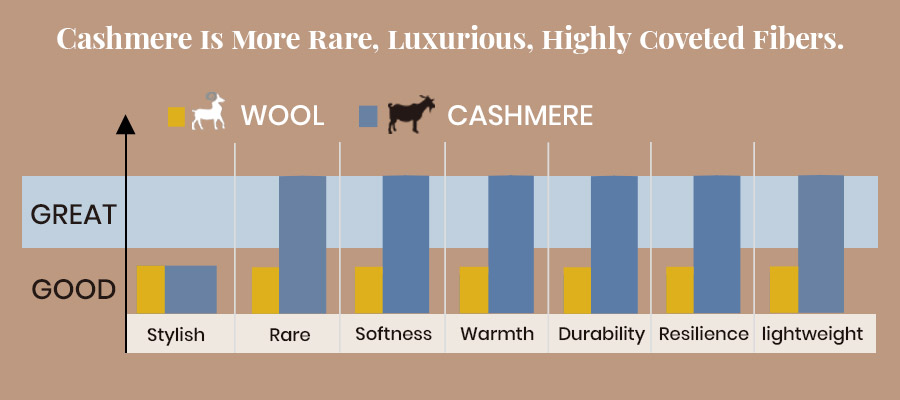 Why LILYSILK Cashmere?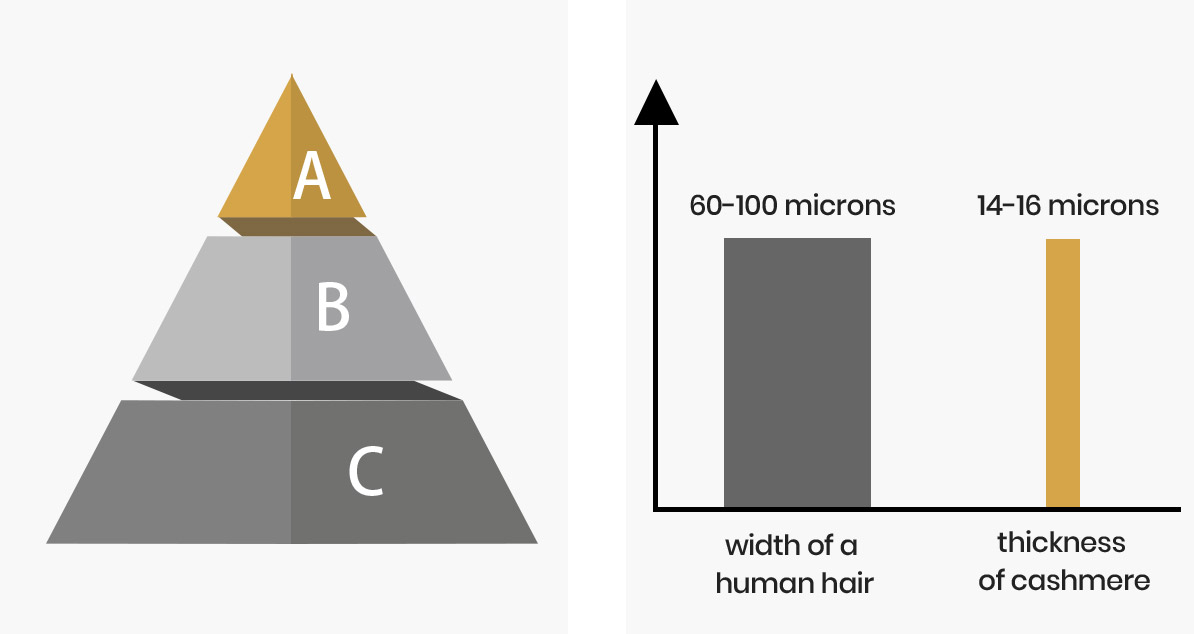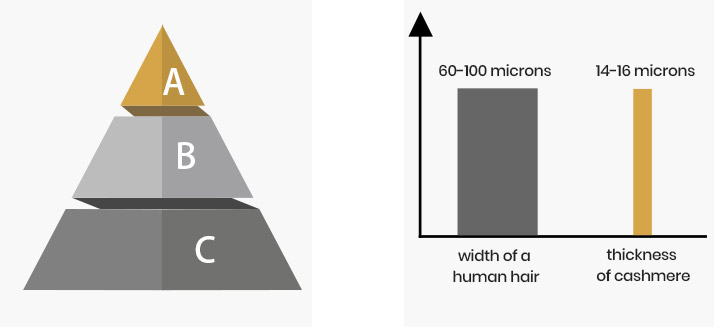 1.Soft enough to be worn comfortably against the bare skin.
LILYSILK selects cashmere from Mongolian mountain goats, to spin standard grade A yarns with diameter and length 34cm, thickness 14-16 microns. But the average width of a human hair ranges between 60 and 100 microns in thickness. So the cashmere knit is soft enough to be worn comfortably against the bare skin.
2.White for white: healthy, ecological and luster
White fibers can achieve all of colours with the least chemical handling.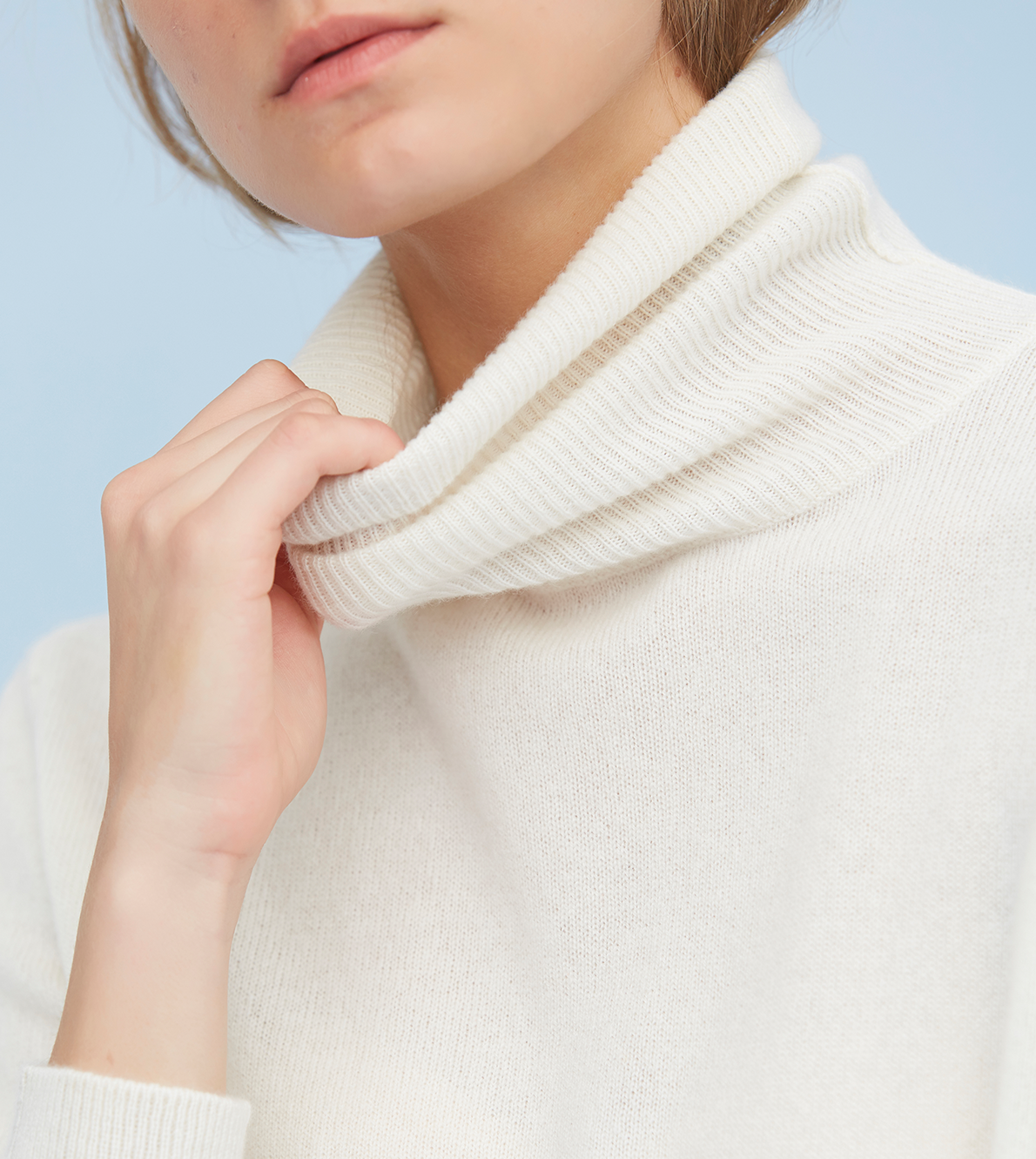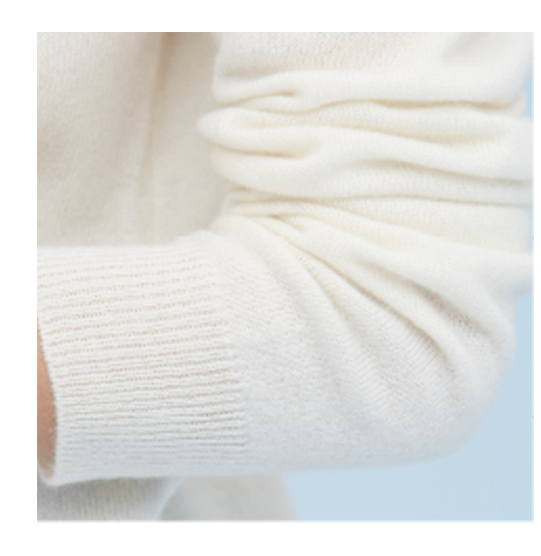 3.Yarn count 2/26 and 12-gauge knit: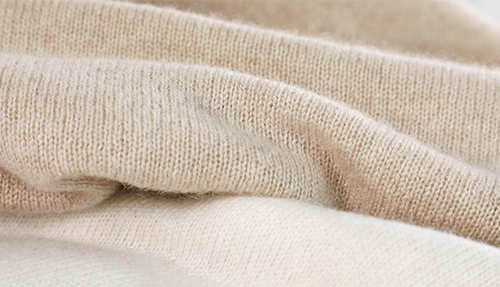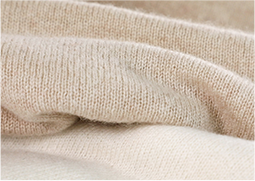 Ensure long-life of your cashmere knit.
There are 12 stitches or rows of yarn in one inch of knitted fabric so the fabric would be relatively dense and ensures long-life of your cashmere knit.
4.More than 120 procedures:
Superior process control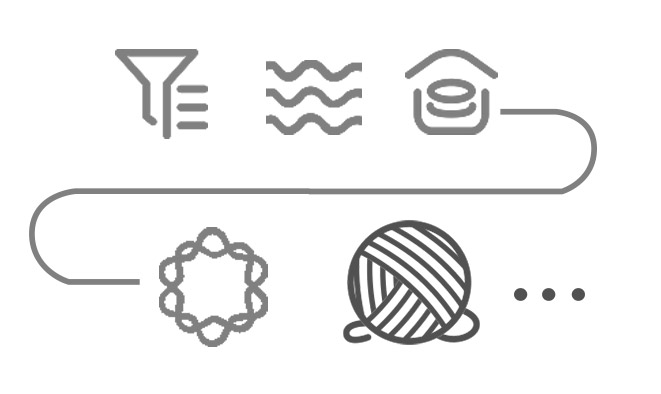 -Cashmere selection
-Cashmere washing
-Combing the hairs
-Cashmere yarn spinning
... More than 120 procedures
5.Easy to care
The item can be machine washable in a gentle cycle or hand washing. After washing, please lay it flat in a hanging laundry drying basket to dry.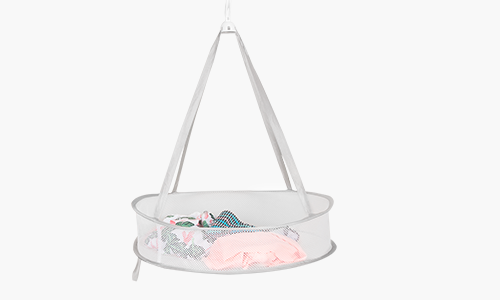 Why LILYSILK

RETURN & EXCHANGE
WITHIN 60 DAYS

FREE SHIPPING
ON ORDERS OVER $50

CUSTOMER SERVICE
RESPONSE IN 24 HOURS
FAQ

HOW TO WASH /CARE?
Wash it by hand gently or machine wash in a mesh wash bag in cold water on the most delicate or woolens cycle.
Do not wring. Instead, press the water out of the item gently.
Minimizing the spin time.
Wash different colors separately.
Avoid hang/line dry, lay the item flat in its natural shape on a hanging laundry drying basket or clean white towel to dry.
Use neutral or special detergent for cashmere.
Keep out of touch of pets/sharp objects.

HOW TO GRADE CASHMERE PRODUCTS?
One of the most important factors used to determine the quality of cashmere is the fineness of the hairs on the fiber as well as the length of these hairs. Therefore
| | | |
| --- | --- | --- |
| GRADES | CRITERION | ADVANTAGES |
| GRADE A | 14 to 15.5 microns thickness and 42 mm long on average | It is usually considered as the longest and thinnest and is the best in terms of quality. Cashmere products made from grade A fiber always feel the softest and last longer than the rest. |
| GRADE B | Up to 19 microns thick and around 34 mm long. | It is normally thicker and feels less soft and fine than grade A and also costs less. |
| GRADE C | Between 20-30 microns thickness and in average are 28mm long | It is considered as the lowest quality of the cashmere fiber. It feels noticeably less soft and costs much less than both grades A and B. |

HOW TO CHOOSE?
| | | |
| --- | --- | --- |
| CASHMERE QUALITY GRADE | COLOR OF THE FIBER | COUNTRY OF ORIGIN OF THE FIBER |
| GRADE A | WHITE | CHINA |
| | | |
| Grade A-fibers from Inner Mongolia are the most valuable of the fibers. | White fibers can achieve all range of colours with the least chemical handling. | Mongolian plateau areas, where temperature oscillates drastically, the goats in those areas, have a more restricted diet, supplying the finest under hair found in the most luxurious garments. |
*Yarns should be made at least out of 2 properly twisted plies to ensure long-life of your cashmere knit.

HOW TO CORRECTLY DEAL WITH THE PILLING OF THE CASHMERE KNIT?
Pilling is a normal phenomenon among the knit made of yarns due to the friction of different materials. Cashmere is thinner than wool or other fiber so that it's easier to pile.
LILYSILK adopts Grade A cashmere, and our yarn count is 2/26, with 12gauge knit. So our cashmere sweater is not easy to pile, merely part of which might.
Our suggestion is to avoid friction with harder materials. Match with smooth clothing when wearing it. Frequently change your clothing to allow adequate rest of the cashmere sweater. Gentle wash by hand or washing machine is also important.

CASHMERE OVER WOOL?
Though wool and cashmere are very good natural fabrics, cashmere has some better characteristics and is a more luxurious fabric with an elegant drape.
Softness
A cashmere yarn composed of long fibers achieves the softest feel as fewer ends are loose.
It creates a more uniform and smooth surface since it allows them to be tightly spun.
The resulted product is softer, displaying a more lustrous finishing as it facilitates light reflection.
While wool fibers are generally shorter, thicker and have more pronounced scales. Comparing with cashmere, wool is less soft. Grade A cashmere is soft enough to be worn comfortably against the bare skin.
Warmth:
Due to its natural curling feature, the cashmere fiber can effectively prevent the influx of cold air, 2-3 times of warmth compared to that of wool.
Durability:
Due to how cashmere is made and the strength of the wool, it will stand the test of time, as long as it is cared for properly. Unlike other wool or knitted garments, cashmere doesn't lose its softness or luxurious feel, making them perfect investment pieces.
Pilling:
The friction against fibers caused by normal wear of the material promotes the formation of small fiber balls. It mainly occurs when the knit is made of yarns which were spun using shorter or a blend of different length of fibers, especially those that combine natural and man-made types. Longer fibers pill less than short ones because it has less loose fiber ends, needing considerable more abrasion on the fabric surface to release themselves from the yarn. Read here about de-pilling your jumper.
Resilience
Long cashmere fibers maintain their physical integrity for a longer time, allowing garments to retain their structure. Because cashmere is naturally elastic and resilient(bounces back quickly), it has unique properties such as rapid wrinkle recovery, durability, bulk, lofty hand feel, draping capacity and warmth. The ability for a garment to be extended or flexed repeatedly and then to recover to its the original shape is a crucial factor of its appearance and comfort. Aside from promoting good extension properties, resilience ensures that you don't feel compression (caused by shrinkage), while avoiding that the fabric stays in a stretched condition, in which case, you will no longer want to wear it.
Lightweight:
Garments made from sheep's wool, while warm, are relatively heavy and can feel scratchy due to the coarseness of the wool. But it is also significantly lighter if the garment is made of high-quality, 100-percent cashmere.